Tem novidade chegando na TV aberta. A Rede Globo anunciou a compra dos direitos de exibição de "Under The Dome", cujo nome foi adaptado para "A Redoma".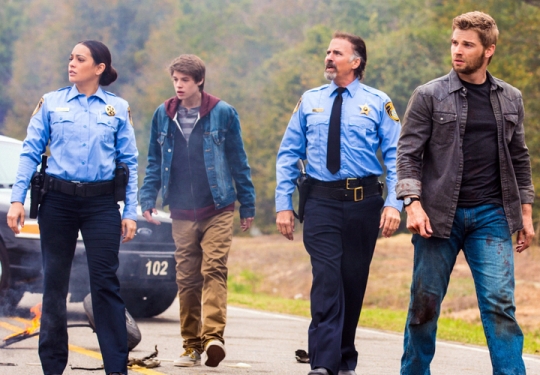 Situada em um futuro próximo, no dia 21 de outubro, às 11h44, uma pequena cidade é repentinamente e inexplicavelmente separada do resto do mundo por uma maciça, misteriosa e invisível cúpula. Autoridades e moradores tentam descobrir o segredo por trás da cúpula, enquanto enfrentam seus próprios medos e problemas.
Como a cidade começa a se desfazer através de pânico, um pequeno grupo de pessoas tenta manter a paz e a ordem ao mesmo tempo, tentando descobrir a verdade por trás da barreira e como escapar dele.
Ainda não há data prevista de estreia da série, mas tudo indica que ela será usada para tapar buracos nas madrugadas da emissora. A série estreia na Globo no dia 30 de junho, por volta da 00h55. No Brasil, "Under The Dome" já é exibida pelo canal pago TNT.

Receba nossas publicações por e-mail:

DEIXE SEU COMENTÁRIO (VIA FACEBOOK)
Não tem Facebook? Use o formulário abaixo:
Quer ter sua foto ao lado do comentário? Cadastre-se no Gravatar!
ATENÇÃO:
Toda e qualquer mensagem publicada através do sistema de comentários não reflete a opinião deste site ou de seus autores. As opiniões enviadas através deste sistema são de exclusiva e integral responsabilidade dos visitantes que dele fizerem uso.