Fim de ano chegando e, como de praxe, a Rede Globo anuncia sua programação de férias, pronta para alegrar fãs de séries (só que não). E como "regra" da emissora, a grade conta com seriados renovados e cancelados, que vão ao ar logo depois do "Jornal da Globo", enquanto Jô Soares está em férias. Vejamos o que pode ser aproveitado:
A primeira estreia acontece com a série "Terra Nova", que vai ser exibida todas as terças-feiras. O enredo acompanha uma família comum numa jornada incrível de volta à Terra no período pré-histórico, como uma pequena parte de uma experiência ousada para salvar a humanidade. No ano de 2149, o mundo está morrendo. O planeta está superexplorado e superpovoado, está extinta a maioria das vidas vegetal e animal. O futuro da humanidade está em xeque e a única esperança de sobrevivência está no passado distante...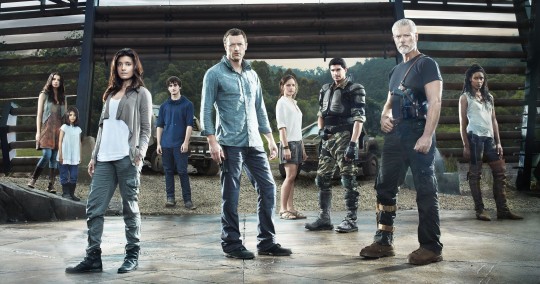 No Brasil, "Terra Nova" foi ao ar pelo canal pago FOX. A série já foi cancelada e contou com apenas 13 episódios produzidos — mesmo sendo uma das séries mais assistidas na temporada 2011/2012.
Às quartas-feiras, irá ao ar "The Good Guys". O seriado é uma comédia que gira em torno de Dan Stark e Jack Bailey, dois detetives influentes em Dallas. Tão influentes que eles foram vistos como heróis nacionais após resgatarem o filho do governador. 30 anos depois, por infringirem várias normas da polícia, são escalados para cuidar de casos supostamente menores.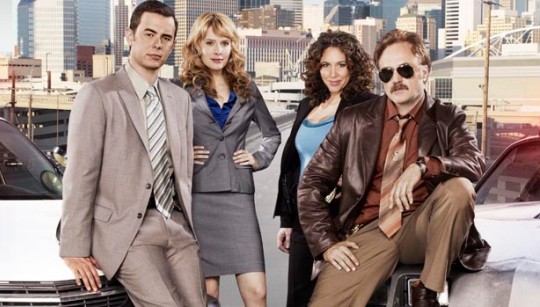 O programa foi cancelado logo em 2010, no mesmo ano de sua estreia, com a produção de 20 episódios. E no Brasil, "The Good Guys" foi exibida pela emissora FX.
"Castle" é a série escolhida para as noites de quinta-feira. A história conta a saga de Richard Castle, um famoso escritor e pai divorciado que cuida de sua filha adolescente, Alexis, enquanto continua sendo controlado por sua mãe, Martha Rodgers, que é uma diva da Broadway. Castle, no entanto, está no meio de um bloqueio criativo. Mas quando o departamento de polícia de Nova York lhe questionou sobre a ligação dele com uma série de assassinatos que foram cometidos da mesma forma que foram descritos nos livros deles, Castle encontrou inspiração na detetive Kate Beckett, uma investigadora brilhante e agressiva do departamento de homicídios com uma fascinação por casos estranhos e incomuns impulsionados pelos anos do assassinato não solucionado de sua própria mãe.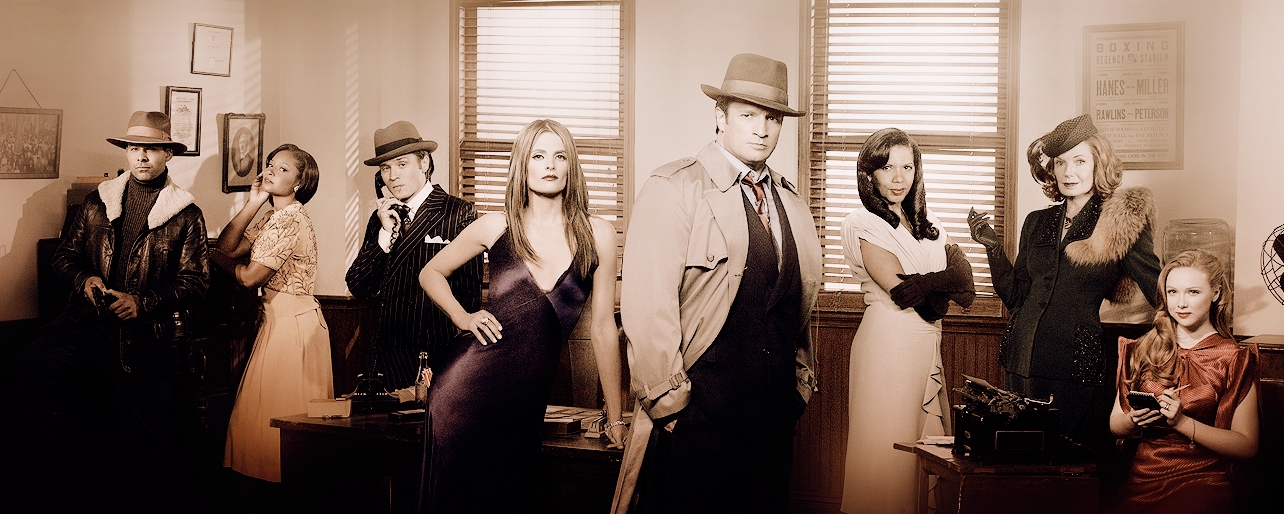 No Brasil, "Castle" já foi exibida pelo AXN e, atualmente, compõe a grade de programação do Canal Sony. O seriado foi renovado e encontra-se em sua 5ª temporada, nos Estados Unidos.
E, por fim, nas sextas-feiras, vai ao ar a série "Body of Proof" (traduzida como "Prova do Crime"). A brilhante neurocirurgiã Dra. Megan Hunt tinha tudo, ou assim ela pensava. Como a primeira mulher chefe do Departamento de Neurocirurgia de um importante hospital-escola da Filadélfia, ela nunca percebeu como as exigências da sua profissão estavam afetando sua vida pessoal, até que seu marido pediu o divórcio e ela perdeu a custódia da filha de sete anos deles.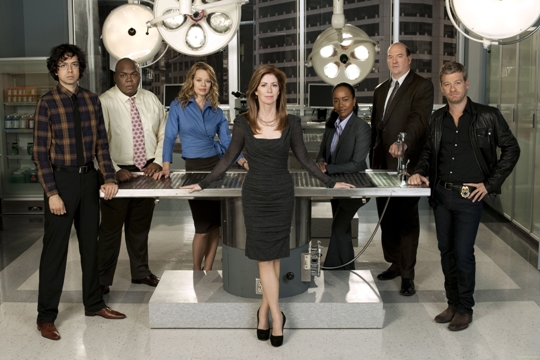 A série já foi renovada para uma terceira temporada. Por aqui, o AXN e o Canal Sony foram os responsáveis pela transmissão de "Body of Proof", porém, atualmente, nenhuma das emissoras exibe o programa.
Lembrando, ainda, que tudo pode mudar, pois anteriormente já anunciamos a estreia de algumas destas séries aqui.

Receba nossas publicações por e-mail:

DEIXE SEU COMENTÁRIO (VIA FACEBOOK)
Não tem Facebook? Use o formulário abaixo:
Quer ter sua foto ao lado do comentário? Cadastre-se no Gravatar!
ATENÇÃO:
Toda e qualquer mensagem publicada através do sistema de comentários não reflete a opinião deste site ou de seus autores. As opiniões enviadas através deste sistema são de exclusiva e integral responsabilidade dos visitantes que dele fizerem uso.