Depois de a Band divulgar suas novidades seriadomaníacas para este início de 2015, chegou a vez de a Rede Globo anunciar quais séries farão parte da programação de verão do canal.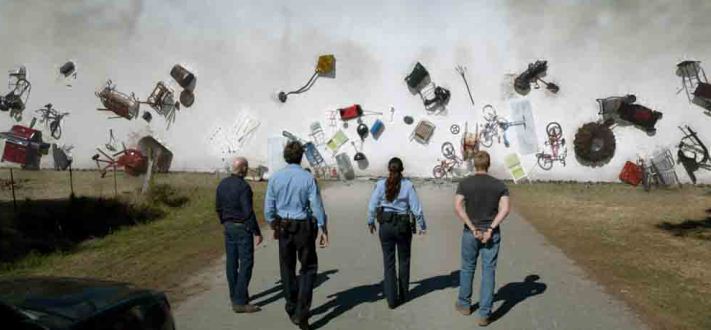 Algumas veteranas retornam para novas temporadas. A primeira delas é "Under The Dome" ("Prisão Invisível"), que chega com sua segunda temporada no dia 05 de janeiro, logo após o "Jornal da Globo". O segundo ano da atração conta com a produção de treze episódios, os quais já foram exibidos no Brasil pelo canal pago TNT. A terceira temporada já foi garantida pela CBS.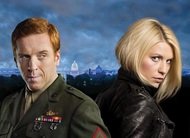 Outra série já conhecida do público e que retorna é a aclamada e premiada "Homeland" (ou "Segurança Nacional", como a Globo adaptou). A emissora aberta traz os capítulos da terceira temporada, transmitidos nos Estados Unidos entre os meses de setembro e dezembro de 2013. Já exibidos no Brasil pelo canal pago FX, os novos episódios chegam a partir do dia 19 de janeiro, logo após o "Jornal da Globo", substituindo "Under The Dome", que deixa a programação do canal.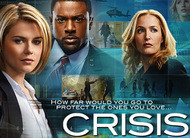 A primeira novidade inédita é a já cancelada "Crisis", adaptada para "Reféns do Poder". A atração narra a trajetória de Marcus Finley (Lance Gross), um agente idealista do Serviço Secreto, que se encontra no centro de uma crise internacional em seu primeiro dia no serviço. Ele terá de cruzar limites morais e legais enquanto navega pelos mais altos níveis de poder e corrupção. Com somente 13 episódios, a série já foi transmitida no Brasil pelo canal pago FX e chega na Globo no dia 02 de fevereiro, substituindo "Homeland".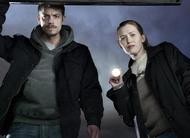 No dia 23 de fevereiro, o canal finalmente estreia "The Killing" ("Além de Um Crime"), seriado já exibido pelo canal pago A&E, prometido pela Globo desde 2012. O programa gerou muita polêmica após ser cancelado pela AMC e resgatado pela Netflix. "The Killing" nos apresenta Sarah Linden (Mireille Enos) que, no último dia de trabalho, se depara com o homicídio da jovem Rosie Larsen (Katie Findlay). Com a vida pessoal prejudicada, Linden busca solucionar o caso e se vê imersa numa sofisticada trama política.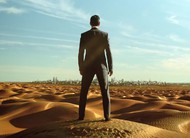 A penúltima estreia inédita da emissora é "Tyrant". Programada para substituir "The Killing" a partir do dia 23 de março, a série conta a história do filho de um ditador que hoje mora nos Estados Unidos e acaba tendo de assumir o poder em seu (fictício) país natal no oriente médio após a morte do pai e o acidente do irmão. Figurinha carimbada do canal pago FX, o seriado já foi renovado para uma segunda temporada. O primeiro ano contou com 10 episódios produzidos.
Por fim, o canal traz uma novidade bastante curiosa: "The Flash". Há muitos anos sem adquirir atrações já exibidas no Brasil pela Warner Channel (devido ao contrato exclusivo com o SBT), a Globo vai exibir o remake do herói mais rápido dos quadrinhos. Barry Allen (Grant Gustin) é um assistente da polícia forense que tenta provar a inocência do pai, acusado de matar sua mãe. O garoto se envolve em um acidente no laboratório e, ao acordar do coma, nove meses depois, ele descobre ter adquirido super velocidade. A série estreia no dia 06 de abril e a primeira temporada ainda encontra-se em produção, nos EUA.
Os episódios de todas as séries serão exibidos de segunda a sexta-feira, enquanto o "Programa do Jô" estiver em seu período de férias. Por se tratar da Globo, mudanças repentinas e cortes durante as temporadas podem acontecer sem aviso prévio.

Receba nossas publicações por e-mail:

DEIXE SEU COMENTÁRIO (VIA FACEBOOK)
Não tem Facebook? Use o formulário abaixo:
Quer ter sua foto ao lado do comentário? Cadastre-se no Gravatar!
ATENÇÃO:
Toda e qualquer mensagem publicada através do sistema de comentários não reflete a opinião deste site ou de seus autores. As opiniões enviadas através deste sistema são de exclusiva e integral responsabilidade dos visitantes que dele fizerem uso.