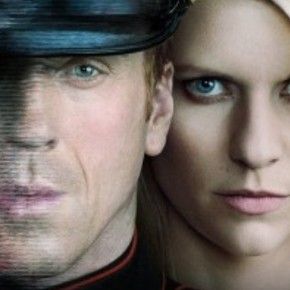 Como acontece todo ano, a Rede Globo anuncia seu "pacote de séries" para sua nova programação. Entre as novidades que chegam na TV aberta, teremos sucessos como "Homeland", "Terra Nova", "Body of Proof" e "The Killing".
Óbvio que "Homeland" deve demorar um pouco para chegar, provavelmente ficará para a grade de 2013(!). Isso se deve ao fato da série ter recém estreado na TV paga brasileira pelo canal FX. A nova produção traz no elenco a atriz Claire Danes (ganhadora do Globo de Ouro 2012 pelo seu papel na série), conhecida pelo seriado "My So-Called Life". A série, que tem uma primeira temporada de 12 episódios e já está renovada para o segundo ano, com previsão de estreia para 2012, gira em torno de Nicholas Brody (Damian Lewis), sargento que foi encontrado após ser dado com morto em combate desde 2003. Porém, surge uma agente da CIA que desconfia que ele tornou-se um espião da Al-Qaeda e que planeja atacar os Estados Unidos.
Já "Terra Nova" acabou de ser cancelada pela FOX americana, durou apenas 13 episódios. Produzida por Steven Spielberg, a série traz uma família comum numa jornada de volta a Terra no período pré-histórico como parte de uma experiência ousada para salvar a humanidade. Em 2149, o mundo está acabando, as vidas estão entrando em extinção e o planeta sofre com a superpopulação, sendo que a única esperança de sobrevivência pode ser encontrada no passado jurássico.
"Body of Proof" é estrelada por Dana Delany (de "Desperate Housewives"). Em sua 2ª temporada na TV americana e com grandes chances de renovação, a trama da série baseia-se em investigação médica, trazendo uma neurocirurgiã que abandona o cargo após sofrer um acidente e perder a precisão nas mãos, necessária para sua carreira. Ela é então convidada para trabalhar na necropsia de corpos, ajudando a desvendar crimes analisando apenas o corpo dos mortos.
"The Killing", produzida pelo canal pago americano AMC (o mesmo de "Mad Men"), é um drama psicológico de investigação, no qual o telespectador deverá se envolver com a trama para desvendar o caso do assassinato de Rosie Larsen, em seu primeiro ano. A 2ª temporada da série deve estrear nos EUA em 1º de abril com um novo caso, após o desfecho do primeiro arco.
Por enquanto não existem informações de dias e horários para as transmissões das séries na grande de programação do canal.

Receba nossas publicações por e-mail:

DEIXE SEU COMENTÁRIO (VIA FACEBOOK)
Não tem Facebook? Use o formulário abaixo:
Quer ter sua foto ao lado do comentário? Cadastre-se no Gravatar!
ATENÇÃO:
Toda e qualquer mensagem publicada através do sistema de comentários não reflete a opinião deste site ou de seus autores. As opiniões enviadas através deste sistema são de exclusiva e integral responsabilidade dos visitantes que dele fizerem uso.