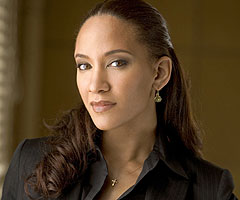 Para reforçar o elenco de "Numb3rs" e "Terminator: The Sarah Connor Chronicles" para a nova temporada, os canais CBS e FOX, emissoras das respectivas séries, acrescentarão novas personagens às tramas, informou o The Hollywood Reporter.
Sophina Brown, que deixou o elenco da cancelada "Shark", vai se juntar à equipe de "Numb3rs", ocupando a vaga deixada por Diane Farr. Brown interpretará Nikki Donat, uma ex-policial que ocupará o cargo de Agente Júnior na equipe do FBI de Los Angeles. De início, Nikki será recorrente, mas nada impede que ela seja, posteriormente, uma personagem fixa no elenco.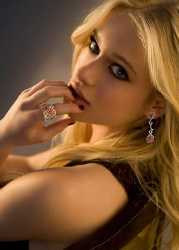 Já em "Terminator: The Sarah Connor Chronicles", quem vai se juntar ao elenco e fazer parte da vida de John Connor (Thomas Dekker) será Leven Rambin. A atriz, que ficou conhecida na novela americana "All My Children" e esteve presente no piloto de "Lipstick Jungle", será Becky, um possível amor na vida de John.
Já é fato que Sarah Connor (Lena Headey) tem a péssima mania de afastar qualquer pessoa que tente se aproximar do seu filho, que no futuro será o salvador de todos os problemas robóticos do mundo. Resta saber agora, como Becky vai entrar na vida de John e como ela vai lidar com as loucuras de Sarah e sua parceira, Cameron (Summer Glau).
"Numb3rs" vai ao ar no Brasil pelo Telecine Action, que exibe a 4ª temporada, enquanto o canal A&E exibe reprises do 2º ano. "Sarah Connor" é transmitida pela Warner Channel, que terá o final da primeira temporada exibido no dia 1º de julho, às 22h.

Assunto(s):
Outros

Seriado(s) relacionado(s):

Receba nossas publicações por e-mail:

DEIXE SEU COMENTÁRIO (VIA FACEBOOK)
Não tem Facebook? Use o formulário abaixo:
Quer ter sua foto ao lado do comentário? Cadastre-se no Gravatar!
ATENÇÃO:
Toda e qualquer mensagem publicada através do sistema de comentários não reflete a opinião deste site ou de seus autores. As opiniões enviadas através deste sistema são de exclusiva e integral responsabilidade dos visitantes que dele fizerem uso.