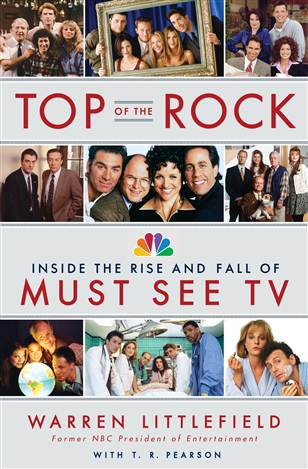 Na época em que a TV era responsável por unir as pessoas, a NBC viveu uma era de ouro, com produções fantásticas e históricas como "Friends", "Mad About You", "Seinfeld", "Frasier", "ER", "Will & Grace" e "3rd Rock From The Sun". E toda essa época está prestes a ser relembrada em um livro, a ser lançado na próxima terça-feira, dia 1º de maio.
E é Warren Littlefield, ex-presidente de entretenimento da NBC, o autor do livro "Top of the Rock: Inside the Rise and Fall of Must See TV". Na obra, Warren reconta sua gestão de sucesso e histórias das séries que fizeram parte dela. "Sempre somos lembrados de como a TV nos une em tempos de crise", disse Littlefield à revista TV Guide. "As noites de quinta na TV nos unia em celebração. Em seu ápice, 75 milhões de americanos assistiam parte dela. Eles queriam fazer parte da conversa nacional que as pessoas teriam na sexta".
Atualmente, essas conversas são interrompidas quando as pessoas levam as mãos às orelhas para bloquear spoilers, uma vez que a tecnologia alterou para sempre a experiência do telespectador. "Vivemos em uma época de escolha", diz Littlefield. "Meu livro é sobre um momento em que uma emissora, em uma noite, reunia a todos".
A ideia do novo livro de Littlefield nasceu de uma crise. A obra começa falando como Whoopi Goldberg fez Ted Danson (eles formavam um estranho casal no início dos anos 1990) desistir de "Cheers", a série de maior audiência da NBC. Extraindo o máximo do sucesso de sua última temporada, a emissora fazia diversas reprises às quintas-feiras a noite — quando a Fox liderava com "Os Simpsons" — e percebeu que havia um público para comédias adultas e sofisticadas no que era conhecida como "a hora da família".
Para o restante da década, a NBC desenvolveu séries sobre jovens adultos vivendo em grandes cidades, falando sobre seus trabalhos e suas preferências de lazer. Usando entrevistas com produtores, membros de elenco e ex-colegas da NBC, Littlefield conta quais foram os obstáculos que os programas enfrentaram antes de fazer parte da cultura pop. "Seinfeld" foi considerada muito "judia"; "ER" era muito sangrenta. Um executivo da NBC achou Monica muito vagabunda no piloto de "Friends". Uma série sobre a amizade platônica de uma mulher com um homem gay? "O sentimento dos meus chefes é que este não era um território a ser explorado", disse Littlefield sobre a reação inicial a "Will & Grace".
Aqueles que fizeram parte desta época da emissora apreciam a influência que tinham. "É muito legal para mim, pensar que eu fiz parte de um dos últimos grandes momentos da TV quando podia realmente controlar a conversa do país", disse Jerry Seinfeld, cuja série lançava frases de efeito toda semana.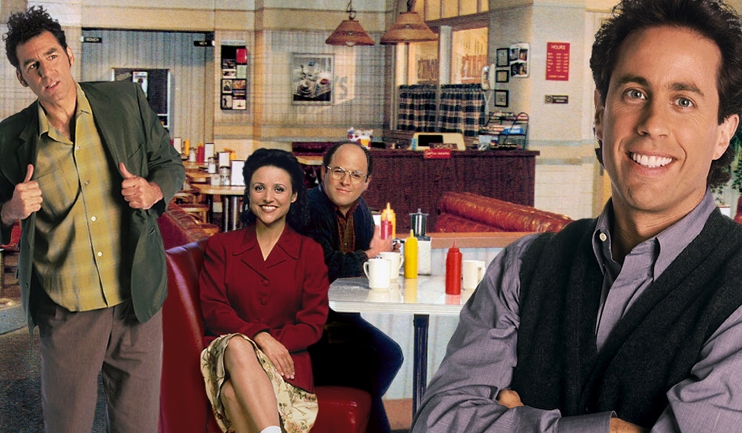 Mas será que os telespectadores estão numa pior agora que essa época passou? Littlefield, atualmente produtor, diz que há muita qualidade na TV hoje: "Os seriados atuais tem um alcance incrível e ótima qualidade. Eles estão apenas espalhados pelos 200 canais do universo".
Coincidentemente, todas as séries aqui mencionadas um dia fizeram parte do Canal Sony, em uma "era de ouro" do canal.

Receba nossas publicações por e-mail:

DEIXE SEU COMENTÁRIO (VIA FACEBOOK)
Não tem Facebook? Use o formulário abaixo:
Quer ter sua foto ao lado do comentário? Cadastre-se no Gravatar!
ATENÇÃO:
Toda e qualquer mensagem publicada através do sistema de comentários não reflete a opinião deste site ou de seus autores. As opiniões enviadas através deste sistema são de exclusiva e integral responsabilidade dos visitantes que dele fizerem uso.