Tem novidade cancelada estreando na TV aberta. Depois de trazer sucessos como "Breaking Bad" e "Once Upon a Time", a Rede Record resolveu apostar numa série já extinta: a deliciosa "Lie to Me".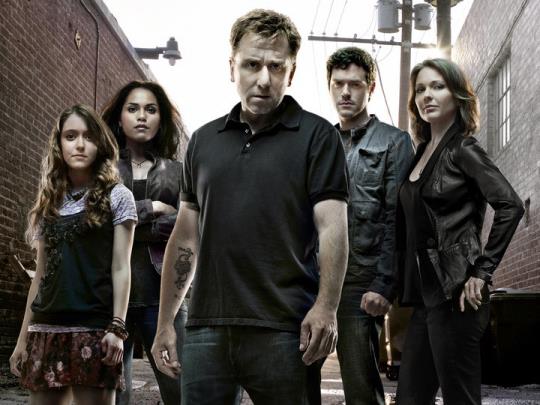 O Dr. Cal Lightman (Tim Roth) é o maior especialista do mundo em detectar mentiras. Se você mentir para Lightman, ele verá isso no seu rosto e na sua postura, ou irá ouvir em sua voz. Se você encolher seus ombros, girar sua mão ou mesmo se apenas levantar um pouco o seu lábio inferior, Lightman verá a mentira.
Ao analisar expressões faciais e linguagens involuntárias do corpo, ele pode ler sentimentos escondidos que vão do rancor à atração sexual até o ciúme. Seu trabalho lhe dá o conhecimento e as habilidades para decifrar os outros e detectar as mentiras. Mas embora Lightman saiba tudo, sua habilidade científica é tanto uma benção quanto uma maldição em sua vida pessoal, onde sua família e seus amigos são facilmente decifrados, assim como os criminosos e os estranhos fazem.
No Brasil, o programa fez parte da grade de programação do canal pago FOX. Posteriormente, ganhou vida na TV aberta, pela Globo, onde adquiriu o excelente nome de "Engana-me Se Puder", adaptação esta que a Record também carrega. Em 2013, "Lie to Me" ganhou espaço no canal Investigação Discovery.
Com três temporadas e 48 episódios produzidos, "Lie to Me" chega na Record na madrugada de quinta para sexta-feira, 14 de fevereiro, à 00h15. Não precisa dizer que os capítulos serão dublados.

Receba nossas publicações por e-mail:

DEIXE SEU COMENTÁRIO (VIA FACEBOOK)
Não tem Facebook? Use o formulário abaixo:
Quer ter sua foto ao lado do comentário? Cadastre-se no Gravatar!
ATENÇÃO:
Toda e qualquer mensagem publicada através do sistema de comentários não reflete a opinião deste site ou de seus autores. As opiniões enviadas através deste sistema são de exclusiva e integral responsabilidade dos visitantes que dele fizerem uso.