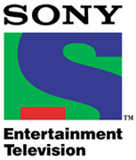 Desde 1999, quando descobri o fantástico mundo das séries da TV a cabo, sou assinante do canal Sony Entertainment Television. Naquela época, "Friends" e "ER" pertenciam ao canal e eram séries recorrentes, ou seja, não canceladas. Foi uma verdadeira obsessão esse mundo seriadomaníaco e, desde então, não parei mais com o prazer da TV por assinatura.
Hoje, durante a madrugada, me peguei assistindo ao piloto de "Cybill" pelo YouTube. A série é fantástica e a Cybill Shepherd é mais fantástica ainda. O programa estreou no canal Sony no dia 06 de novembro de 2002, numa reprise diária, sempre às 17h30. Na mesma época, o canal reprisava séries como "Wings", "Caroline in The City", "NewsRadio", "Charlie's Angels", "Magnum, P.I.", "Starsky & Hutch", "Miame Vice", entre várias outras.
E, parando para analisar o presente, percebi como o canal Sony não é mais o mesmo canal que, um dia, eu me apaixonei. A grade de programação da emissora está, no mínimo, lamentável. Antigamente, os sábados eram dedicados ao flashback zone: espaço que o próprio canal havia criado para exibir séries clássicas, como as já citadas "Charlie's Angels", "Miami Vice", etc. Hoje, se você analisar a programação do canal, você fica frustrado. São reprises de séries transmitidas durante a semana, realities shows... Se "The It Crowd" é exibida às 07h, às 13h você assiste novamente. Se você assiste "10 Items or Less" às 07h30, lembre-se que às 13h30 você pode assistir mais uma vez.
Os domingos sempre foram dedicados às reprises das séries do horário nobre da semana. Hoje, você se depara com reprises de séries cujas temporadas novas o canal ainda não estreou ou, ainda, com filmes batidos. No caso da falta das novas temporadas, podemos citar "Private Practice", que é transmitida aos domingos, às 18h e, depois, na madrugada da segunda-feira, às 05h. Estamos esperando pela terceira temporada, ainda. E "'Til Death", cuja 4ª temporada estreou nos Estados Unidos no dia 02/10/2009, e o canal ainda exibe cansativas reprises dos únicos 7 episódios da 3ª temporada.
Se você parar e analisar a programação do canal, você pode assistir "Seinfeld", "The King of Queens", "Everybody Loves Raymond", "Will & Grace", "According to Jim", "Frasier", "Beverly Hills, 90210", "Felicity", "That '70s Show", "Scrubs" e "30 Rock" pelo menos duas vezes ao dia. Além de mais reprises de "Married... With Children", "The Nanny" e "Mad About You". Tirando isso, sobram sete (sim, somente SETE) horas de programação diferenciada (levando em consideração que as reprises de "America's Next Top Model" e "The Real Housewives of Orange County" são uma programação diferencida, por ora). Fora isso, temos duas horas para o horário nobre do canal. As outras três ficam por conta de reprises vespertinas de episódios de séries do horário nobre do canal.
Ou seja, temos as seguintes séries: "Grey's Anatomy", "Drop Dead Diva", "Desperate Housewives", "Top Design", "Ghost Whisperer", "Ugly Betty", "Medium", "90210", "Melrose Place", "Stylista" e, a partir do dia 16/01, "American Idol". Não vou falar das séries "Mexico's Next Top Model", "The Boondocks", "10 Items or Less" e "The It Crowd", pois são séries totalmente desrespeitadas pelo canal, então prefiro nem entrar nesse mérito.
Onde estão as reprises de séries como "Party of Five", "Popular", "Pensacola: Wings of Gold", "Baywatch", "Parker Lewis Can't Lose", "7th Heaven", "The Naked Truth", "Ned & Stacey", "3rd Rock From The Sun", "Bette", "The Geena Davis Show", "Coach", "Dead Like Me", "Ed", "Hope & Faith", "Joan of Arcadia", ou até mesmo "Whoopi", "Becker", "Do Over", "The Ellen Show", "That '80s Show", "Taxi", "What About Joan", "Men, Women & Dogs", "DAG", "The District", "Pasadena", "The Agency", "The Associates", "Family Law", "Dilbert", "8 Simple Rules", "Bob Patterson", "Cupid", "Early Edition", "Happy Family", "Home Impromevent", "It's All Relative", "Just Shoot Me!", "Jake 2.0", "Movie Stars", "life as we know it", "Life With Bonnie", "Shasta", "Six Million Dollar Man", "The $treet", "The Tick", "Summerland", "Stingray", "The Sentinel", "Young Americans", "Wasteland", "Beautiful People", "Commander in Chief", "Out of Practice", "Three Sisters", "Spin City", "The Awful Truth", "Mysterious Ways", "Grosse Pointe", "Time of Your Life", "A Minute With Stan Hooper", "Coupling US", "As If", "Everybody Hates Chris", "Moonlighting", "Queer Eye For The Straight Guy", entre muitas outras.
Alguém aí chegou a assistir a 4ª temporada de "Less Than Perfect"? Não? Claro que não! O Sony nunca sequer exibiu a temporada. Só Deus tem a resposta para esse grande mistério televisivo...
Todas as séries aqui citadas, um dia, fizeram parte da programação do canal Sony. Onde elas estão? Acredito eu que somente na memória daqueles que, assim como eu, tiveram a oportunidade de conhecê-las através do canal, mas que ficarão apenas na vaga lembrança (ou, no meu caso, relembrando-as no YouTube).
Desculpem o desabafo. A gente paga tão caro para ter uma programação diferenciada, quando no final das contas, ganhamos reprises cansativas, séries atrasadas, episódios cortados, realities shows brasileiros podres, filmes chatos e batidos, musicais latinos sem graça e, ainda, animações fantásticas que, por algum motivo, são desrespeitadas.
O saudoso canal Sony, atualmente, pode ser considerado uma farsa. Chegou naquele ponto em que pagar por uma TV por assinatura como o Sony é tão obsoleto quanto usar uma máquina de escrever ou enviar um telegrama.
Abaixo eu deixo um vídeo, ele mostra vinhetas antigas do canal, de 1999, quando tudo era mais interessante.

Receba nossas publicações por e-mail:

DEIXE SEU COMENTÁRIO (VIA FACEBOOK)
Não tem Facebook? Use o formulário abaixo:
Quer ter sua foto ao lado do comentário? Cadastre-se no Gravatar!
ATENÇÃO:
Toda e qualquer mensagem publicada através do sistema de comentários não reflete a opinião deste site ou de seus autores. As opiniões enviadas através deste sistema são de exclusiva e integral responsabilidade dos visitantes que dele fizerem uso.