E tem novidade chegando no Canal Sony em março. Com quase seis meses de atraso em relação aos Estados Unidos, a emissora traz o drama "How To Get Away With Murder", protagonizado por Viola Davis e produzido por Shonda Rhimes ("Scandal", "Grey's Anatomy").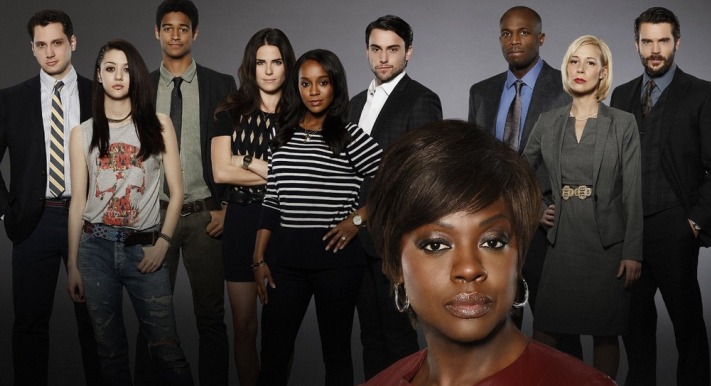 Michaela, Connor, Wes, Laurel e Asher são ambiciosos calouros de Direito da prestigiada academia East Coast Law School, onde apenas os melhores alunos podem participar de casos reais.
Os cinco competem entre si para conseguir a atenção da carismática e sedutora Professora Annalise Keating na aula de Direito Criminal — ou como ela gosta de chamar, aula de "Como Sair Impune de Um Assassinato". Com Annalise, trabalham Frank e Bonnie, dois misteriosos funcionários.
Os alunos de Annalise são seu braço direito, ajudam a resolver casos e desenvolvem estratégias que somente os melhores poderiam. Porém, a professora vê sua vida sofrer uma reviravolta quando ela e seus alunos se envolvem em uma trama de assassinato e precisam descobrir o que a vizinha de Wes tem a ver com o crime.
A série encontra-se em sua primeira temporada e, até o momento, 15 episódios já foram produzidos e exibidos nos EUA. No Sony o programa chega a partir do dia 05 de março, às 21h30. Os episódios serão dublados.
Confira a chamada da série feita pelo canal:

Receba nossas publicações por e-mail:

DEIXE SEU COMENTÁRIO (VIA FACEBOOK)
Não tem Facebook? Use o formulário abaixo:
Quer ter sua foto ao lado do comentário? Cadastre-se no Gravatar!
ATENÇÃO:
Toda e qualquer mensagem publicada através do sistema de comentários não reflete a opinião deste site ou de seus autores. As opiniões enviadas através deste sistema são de exclusiva e integral responsabilidade dos visitantes que dele fizerem uso.