E tem novidade chegando no Netflix. O serviço de streaming anunciou a aquisição da série "Buffy, The Vampire Slayer" (conhecida no Brasil como "Buffy, a Caça Vampiros"). A atração foi protagonizada por Sarah Michelle Gellar.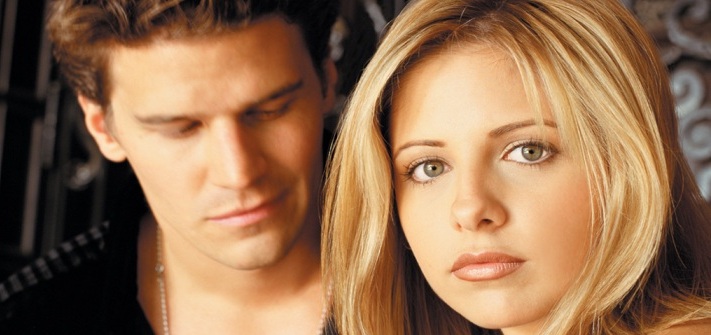 "Buffy" foi exibida na extinta WB (atual The CW) de 1997 a 2003, contando com a produção de sete temporadas e 144 episódios. Além de Gellar, o elenco contou com nomes como Alyson Hannigan ("How I Met Your Mother") e David Boreanaz ("Bones", "Angel").
A estreia da produção está prevista para o dia 1º de julho. Com isso, os fãs da caçadora de vampiros poderão rever os episódios, até mesmo porque "Buffy" só teve a primeira temporada lançada em DVD. A série também foi a responsável por lançar o spin-off "Angel", protagonizado por David Boreanaz.

Receba nossas publicações por e-mail:

DEIXE SEU COMENTÁRIO (VIA FACEBOOK)
Não tem Facebook? Use o formulário abaixo:
Quer ter sua foto ao lado do comentário? Cadastre-se no Gravatar!
ATENÇÃO:
Toda e qualquer mensagem publicada através do sistema de comentários não reflete a opinião deste site ou de seus autores. As opiniões enviadas através deste sistema são de exclusiva e integral responsabilidade dos visitantes que dele fizerem uso.