SINOPSE
Blossom é uma garota muito inteligente e sarcástica, que mora com seu pai e seus dois irmãos Joey e Anthony. A história começa quando sua mãe larga tudo para viver sua própria vida, e seu pai começa a tentar reestruturar a família.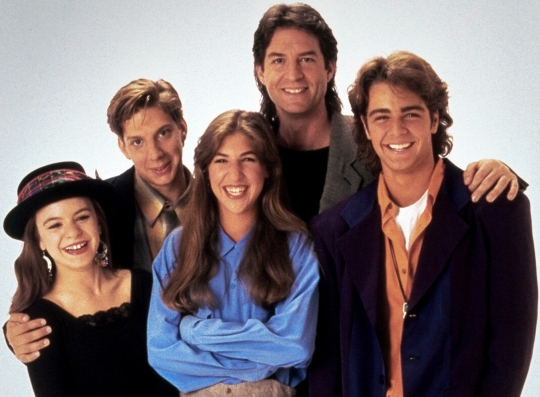 O pai de Blossom, Nick, é um músico amador, que ganha a vida tocando pelos mais diferentes lugares. Seu irmão mais velho, Anthony, é um ex-viciado em drogas, que luta para se recuperar, enquanto Joey, seu outro irmão, se julga um garoto perfeito, embora seja um pouco abobalhado.
Sua melhor amiga, Six, fala tão depressa que a maioria das pessoas não consegue entendê-la. Após algum tempo, o pai de Blossom casa-se novamente, e ela ganha uma nova irmã, Kennedy.
Essa série tem vários elementos da vida real e nos mostra como podemos enfrentá-los, o que a torna bem interessante.
CURIOSIDADES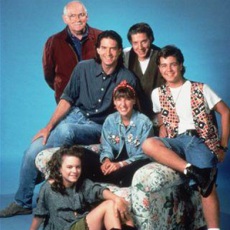 O episódio piloto da série teve a atriz Barrie Youngfellow como Barbara, a mãe de Blossom, que originalmente morava com a família.

Richard Masur interpretou Terry, o pai de Blossom, que a partir do segundo episódio foi substituído por Ted Wass e passou a se chamar Nick.

O irmão de Blossom, Joey, a princípio, chamava-se Donny.

O início da 4ª temporada da série foi marcado por um telefilme de 2 horas que, no Brasil, foi dividido em 4 episódios.
ELENCO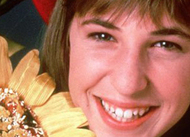 Mayim Bialik
(Blossom Russo)

Joey Lawrence
(Joey Russo)

Michael Stoyanov
(Anthony Russo)

Ted Wass
(Nick Russo)

Jenna Von Oÿ
(Six LeMuere)

David Lascher
(Vinnie)

Finola Hughes
(Carol)

Coutney Chase
(Kennedy)

Gail Edwards
(Sharon)

Samaria Graham
(Shelley)

Melissa Manchester
(Madeline)

Kevin Jamal Woods
(Frank)

Barnard Hughes
(Buzz Richman)

Portia Dawson
(Rhonda Jo)
MÚSICA DE ABERTURA

"
My Opinionation
", de Dr. John
Audio clip: Adobe Flash Player (version 9 or above) is required to play this audio clip. Download the latest version here. You also need to have JavaScript enabled in your browser.
Don't know about the future, that's anybody's guess
Ain't no good reason for getting all depressed
Buy up your pad and pencil, I'll give you a piece of my mind
In my opinionation, the sun is gonna surely shine
Stop all your fussin'
Slap on a smile
Come out and walk in the sun for awhile
Don't fight the feeling, you know you want to have a good time
And in my opinionation, the sun is gonna surely shine
NO BRASIL

* Aqui estão listadas as emissoras que já exibiram o seriado no Brasil, o que não significa que, atualmente, estes canais estejam transmitindo o programa. Para mais informações clique no canal desejado e consulte o guia de programação.
VÍDEO ABERTURA