Com a tecnologia e com os avanços da internet rápida, piratear um seriado de TV, filme ou documentário se torna algo simples, rápido e acessível. Foi pensando nisso que o portal Torrentfreak apurou uma lista com os 10 seriados mais baixados de 2012.
A série "Game of Thrones" foi a atração de TV mais consumida pela internet neste ano, segundo o relatório anual do site. Foram feitos 4.280.000 downloads ilegais de um episódio da série, o que representa mais do que a audiência média do programa nos Estados Unidos.
O Torrentfreak afirmou, ainda, que houve um "pequeno aumento" no download ilegal pela internet. Este aumento se deu mesmo após uma ampliação nos esforços para bloquear sites que fornecem acesso a conteúdos que infringem direitos autorais — como aconteceu com o MegaUpload.
Confira as 10 séries mais baixadas: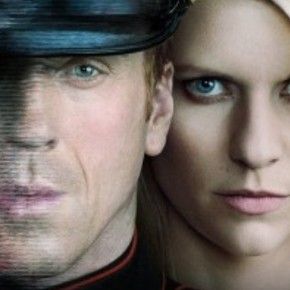 1 — "Game of Thrones"
2 — "Dexter"
3 — "The Big Bang Theory"
4 — "How I Met Your Mother"
5 — "Breaking Bad"
6 — "The Walking Dead"
7 — "Homeland"
8 — "House"
9 — "Fringe"
10 — "Revolution"
"Game of Thrones" é uma adaptação da série de livros fantásticos "A Song of Ice and Fire", de George R. R. Martin. O seriado, recheado de intrigas políticas, violência e sexo, narra as aventuras vividas nos sete reinos imaginários de Westeros, onde verões e invernos duram décadas inteiras.
O elevado número de downloads ilegais da série pode estar ligado ao fato de que a HBO, o canal de TV paga que produz a série, não permite que serviços de streaming americanos, como Netflix, Hulu, Amazon Prime e outros, tenham acesso aos seus programas. Para ter acesso à programação da HBO, é preciso acessar o serviço de streaming da emissora, o HBO Go Online, que só está disponível para seus assinantes.
Além dos Estados Unidos, a Austrália é um dos países que mais responde pelo download ilegal de episódios de "Game of Thrones". Isso deve acontecer porque os capítulos da série são exibidos na Austrália uma semana depois da exibição original nos Estados Unidos.
Na opinião do editor do Torrentfreak, Ernesto Van Der Sar, o pirateamento de programas de TV poderia ser reduzido se os produtores de algumas das atrações televisivas mais pirateadas tornassem o conteúdo de suas produções acessível a um número maior de pessoas. "Nem todas as pessoas que pirateiam o fazem porque é de graça, a disponibilidade também é um grande fator. A maior parte dos títulos que integram a lista de 10 séries mais pirateadas estão protegidos por paywalls e não são amplamente distribuídos. Se as companhias de TV as oferecessem a uma audiência maior, a pirataria seria menor do que é atualmente".
"Mas não tenho certeza de que do ponto de vista dos lucros essa seria a melhor decisão, já que eles se valem dessas assinaturas caras e ainda conseguem vender muitas delas. Se eles fossem permitir que as pessoas baixassem episódios avulsos do Netflix, por exemplo, eles provavelmente não faturariam tanto".
De acordo com a Folha, diversos países estão tomando ações para coibir a pirataria. Os Estados Unidos e a Rússia — um dos países onde mais ocorrem downloads ilegais — assinaram um tratado conjunto se comprometendo a apreender e destruir equipamentos usados para piratear arquivos, a atuar juntos na criação de leis de combate aos downloads ilegais. Entre as possíveis medidas estaria uma lei a ser implementada na Rússia que faria com que servidores de internet possam ser punidos por dispor de conteúdo pirata em suas redes.
Os grandes servidores de internet americanos introduzirão, a partir do ano que vem, um plano mediante o qual suspeitos de pirataria receberiam uma série de advertências e, se não cumprirem as determinações, estariam sujeitos a punições como a redução da largura da banda e outras. O Reino Unido também pretende adotar medidas similares a partir de 2013.

Receba nossas publicações por e-mail:

DEIXE SEU COMENTÁRIO (VIA FACEBOOK)
Não tem Facebook? Use o formulário abaixo:
Quer ter sua foto ao lado do comentário? Cadastre-se no Gravatar!
ATENÇÃO:
Toda e qualquer mensagem publicada através do sistema de comentários não reflete a opinião deste site ou de seus autores. As opiniões enviadas através deste sistema são de exclusiva e integral responsabilidade dos visitantes que dele fizerem uso.