SINOPSE
"American Dreams" é um drama ambientado nos anos 1960, que mostra as diferenças culturais, a revolução musical e a Guerra do Vietnã ao acompanhar a vida dos Pryor, uma família da Filadélfia.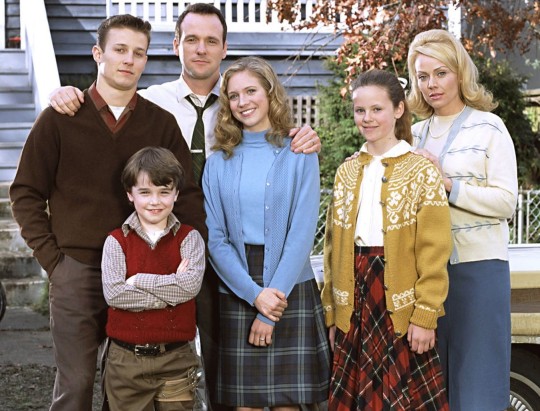 A adolescente Meg Pryor, mantém sua imagem de "boa garota" enquanto ela e sua melhor amiga Roxanne continuam atrás do sonho delas de fazer diferença enquanto passam pela transição para a vida adulta. Enquanto permanecem dançando no "American Bandstand" — e estudando na escola católica —, elas descobrem que o mundo está mudando e debatendo assuntos como guerra, racismo, feminismo e até a gravidez e casamento adolescente.
Já Helen, a mãe de Meg, continua enfrentando o desafio de uma era moderna, onde as mulheres trabalham e ao mesmo tempo cuidam da família. O patriarca da família, Jack Pryor, tenta superar as mudanças sociais e econômicas enquanto se prepara para concorrer a uma vaga na câmara municipal. E JJ, um fuzileiro naval dos Estados Unidos que está lutando no Vietnã, tenta encontrar uma maneira de retornar para sua família e sua noiva, Beth Mason, que está esperando um filho dele.
A família também é formada por Will, que tenta se enturmar na escola após sofrer uma cirurgia contra a paralisia infantil e a ousada Patty, tenta encontrar um meio termo entre sua inteligência e sua aceitação social pelos colegas da escola.
Henry Walker é um afro-americano com muita esperança e acredita que sua sociedade com Jack Pryor na loja de eletrônicos seja um sinal positivo para as mudanças que virão. No entanto, a política da época continua a mostrar que as necessidades da sociedade de negros ainda não foram reconhecidas. Enquanto isso, seu filho Sam está em dúvida sobre a faculdade da Pennsylvania ou uma bolsa de estudos, o que o força a um auto-conhecimento.
Destaque para a mistura de imagens fictícias com as originais do programa Bandstand (exibido desde a década de 1950), com as bandas e cantores que embalaram a época.
ELENCO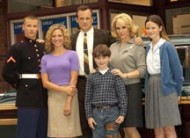 Brittany Snow
(Margeret "Meg" Pryor)

Vanessa Lengies
(Roxanne Bojarski)

Gail O'Grady
(Helen Pryor)

Tom Verica
(John "Jack" Pryor)

Will Estes
(John Pryor Jr. "JJ")

Ethan Dampf
(William "Will" Pryor)

Sarah Ramos
(Patricia "Patty" Pryor)

Rachel Boston
(Elizabeth "Beth" Mason-Pryor)

Keith Robinson
(Nathan Walker)

Jonathan Adams
(Henry Walker)

Arlen Escarpeta
(Sam Walker)
MÚSICA DE ABERTURA

"
Generation
", de Emerson Hart e Nicole Hart
Audio clip: Adobe Flash Player (version 9 or above) is required to play this audio clip. Download the latest version here. You also need to have JavaScript enabled in your browser.
You're coming up like a flower
You're coming up through the cracks that live 'round here
Everybody knows we have no fear
This is my generation
'Cause we just want to dance all night
Live inside the spark of life
This might be the only time around
We want to know the face of freedom
We want to make a place where we can learn to love
Build a world that we can be proud of
This is my generation
NO BRASIL




* Aqui estão listadas as emissoras que já exibiram o seriado no Brasil, o que não significa que, atualmente, estes canais estejam transmitindo o programa. Para mais informações clique no canal desejado e consulte o guia de programação.
VÍDEO ABERTURA