A ABC agilizou as renovações e cancelamentos do upfront de 2017 e renovou quatro séries. No pacote, outras três atrações entraram para o limbo do cancelamento.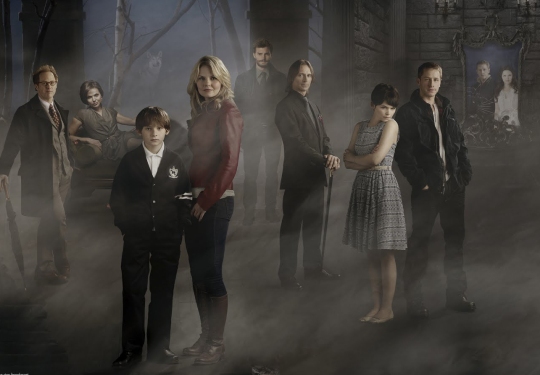 A primeira a receber o veredito foi a veterana "Once Upon a Time". Após a revelação de que Jennifer Morrison e Rebecca Mader não retornariam para uma provável nova temporada, a emissora oficializou a renovação do programa para um sétimo ano, que estreia ainda em 2017.
A segunda que garantiu novos episódios foi a sitcom "Black-ish". Protagonizada por Anthony Anderson e Tracee Ellis Ross, a série retorna para uma 4ª temporada, de 24 episódios. O produtor executivo Jonathan Groff deixa os bastidores, sendo substituído por Stacy Traub.
Outra série que retorna para a temporada 2017-2018 é "Marvel's Agents of S.H.I.E.L.D.". Embora a audiência do programa seja considerada baixa para os padrões do canal (2,4 milhões de telespectadores por capítulo), a emissora decidiu prolongar a vida dos agentes da S.H.I.E.L.D com uma 5ª temporada.
A última a ser renovada, até o momento, é a novata "Designated Survivor", protagonizada por Kiefer Sutherland e Natascha McElhone. Com a primeira temporada programada para encerrar no próximo dia 17 de maio, a atração retorna com uma 2ª temporada em meados do segundo semestre, nos Estados Unidos.
Quanto aos cancelamentos, o canal decidiu cortar laços com "American Crime", não renovando o programa para uma 4ª temporada. A novata "Imaginary Mary" e a veterana "The Real O'Neals" também tiveram o destino selado e não terão novos capítulos.
Atualizando a lista, as séries renovadas: "American Housewife", "The Bachelor", "Bachelor in Paradise", "Black-ish", "Dancing With the Stars", "Designated Survivor", "Grey's Anatomy", "How to Get Away With Murder", "Marvel's Agents of S.H.I.E.L.D.", "The Middle", "Modern Family", "Once Upon a Time", "Scandal" e "Shark Tank".
Já estão canceladas as séries: "American Crime", "The Catch", "Conviction", "Dr. Ken", "Imaginary Mary", "Last Man Standing", "Mistresses", "Notorious", "The Real O'Neals", "Secrets and Lies" e "Time After Time". Falta definir o destino de "Fresh Off the Boat", "Match Game", "Quantico" e "Speechless".

Receba nossas publicações por e-mail:

DEIXE SEU COMENTÁRIO (VIA FACEBOOK)
Não tem Facebook? Use o formulário abaixo:
Quer ter sua foto ao lado do comentário? Cadastre-se no Gravatar!
ATENÇÃO:
Toda e qualquer mensagem publicada através do sistema de comentários não reflete a opinião deste site ou de seus autores. As opiniões enviadas através deste sistema são de exclusiva e integral responsabilidade dos visitantes que dele fizerem uso.