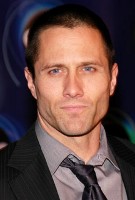 Rob Estes será o patriarca da principal família de "90210". A nova versão de "Beverly Hills, 90210" é centrada nas três gerações da família Mills. Estes será o pai, Harry Mills, que aceita um trabalho como o diretor da West Beverly High, a mesma escola que ele estudou, após se mudar com sua família do Kansas para Beverly Hills.
A mudança de Mills é motivada pelos problemas com sua mãe alcoólatra, Tabitha (Jessica Walter, "Arrested Development"). A família de Mills é formada por sua esposa, Debbie (Lori Loughlin, "Summerland", "Full House"), e seus dois filhos adolescentes, Annie (Shenae Grimes, "Degrassi: The Next Generation") e Dixon (Tristan Wilds, "The Wire"), que foi adotado.
Este será o segundo spin off (série derivada) de "Beverly Hills, 90210" de Estes, que anteriormente interpretou Kyle McBride em "Melrose Place".
O trabalho mais recente de Estes da televisão foi em "Women's Murder Club", que acaba de ser cancelada. Na temporada passada, ele estrelou o drama "The Evidence".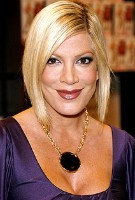 Além de Rob Estes, Tori Spelling, também entrará para o elenco, reprisando seu papel como Donna Martin, uma das únicas personagens que ficou na série do começo ao fim.
"Donna adorava moda e queria uma carreira no mundo fashion. Será divertido explorar esta história", disse Spelling à revista americana People. "E tenho certeza de que os fãs estão ansiosos para saber se ela ainda está casada com David", publicou o SériesOnline.
A série original, criada pelo falecido pai da atriz, Aaron Spelling, foi exibida entre 1990 e 2000. No final da série, Donna Martin se casou com seu namorado da escola, David Silver, interpretado por Brian Austin Green (que atualmente está no elenco de "Terminator: The Sarah Connor Chronicles" e participou da fracassada "Freddie").
Um porta-voz de "90210" disse que Donna será a "dona de uma das lojas de roupas mais badaladas de Beverly Hills".
Spelling disse que ela está muito feliz em trabalhar novamente com sua grande amiga Jennie Garth, que irá retornar como Kelly Taylor, a conselheira de sua antiga escola, a West Beverly High.
"Donna Martin foi grande parte da minha vida. Será muito divertido trabalhar com Jennie novamente e ver como Donna está nos dias de hoje", disse Spelling. "Estou voltando para o lugar que eu mais conheço e não poderia estar mais feliz".

Assunto(s):
Outros

Seriado(s) relacionado(s):

Receba nossas publicações por e-mail:

DEIXE SEU COMENTÁRIO (VIA FACEBOOK)
Não tem Facebook? Use o formulário abaixo:
Quer ter sua foto ao lado do comentário? Cadastre-se no Gravatar!
ATENÇÃO:
Toda e qualquer mensagem publicada através do sistema de comentários não reflete a opinião deste site ou de seus autores. As opiniões enviadas através deste sistema são de exclusiva e integral responsabilidade dos visitantes que dele fizerem uso.