SINOPSE
Gavin Doran é o proprietário do prédio The Drake, localizado na requintada Park Avenue, nº 666. Ele promete a seus inquilinos realizar tudo o que eles mais anseiam. Suas vontades, ambições e desejos serão realizados mediante a um pacto, mas tudo tem seu preço e até a alma pode virar pagamento.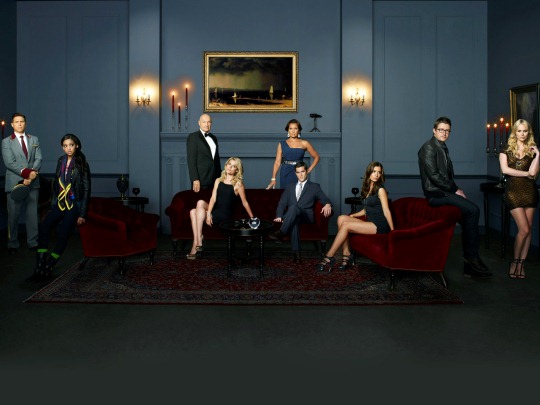 Quando aceitam trabalhar no The Drake, Jane e Henry, um jovem e inocente casal de idealistas, nem imaginam onde estão se metendo, mas aos poucos eles conhecem as forças sobrenaturais que vivem presas ali e que ameaçam a vida dos residentes.
Sedutor, Gavin mantém uma mão de ferro sobre todos os seus moradores, testando-os através de suas ambições e desejos. Afinal, tudo é uma luta entre o bem e o mal.
ELENCO

Rachael Taylor
(Jane Van Veen)

Dave Annable
(Henry Martin)

Robert Buckley
(Brian Leonard)

Samantha Jade Logan
(Nona Clark)

Mercedes Masohn
(Louise Leonard)

Erik Palladino
(Tony DeMeo)

Helena Mattsson
(Alexis Blume)

Vanessa Williams
(Olivia Doran)

Terry O'Quinn
(Gavin Doran)

Misha Kuznetsov
(Kandinsky)
MÚSICA DE ABERTURA

Instrumental
Audio clip: Adobe Flash Player (version 9 or above) is required to play this audio clip. Download the latest version here. You also need to have JavaScript enabled in your browser.