Todo seriadomaníaco que se preza tem sua coleção de DVD de séries. Seja pequena, média, grande, iniciante... sempre buscamos adquirir aqueles seriados que, de alguma maneira, são especiais, seja pelos personagens, pela história, pelo momento de nossas vidas que o programa representa.
E, para aumentar sua coleção, sugiro cinco séries que você precisa ter em sua prateleira. São séries que marcaram uma geração, fizeram história e podem ficar para sempre em nossos aparelhos de DVD. Vamos lá: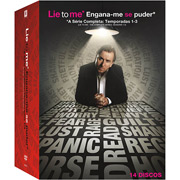 5º — Lie to Me
Cal Lightman e sua equipe fazem parte da fantástica série da FOX que — infelizmente — teve uma curta vida de apenas três temporadas. Se você mentir para Lightman, ele verá isso no seu rosto e na sua postura, ou irá ouvir em sua voz. Se você encolher seus ombros, girar sua mão ou mesmo se apenas levantar um pouco o seu lábio inferior, Lightman verá a mentira. Imagine 48 episódios assim, de pura análise de mentiras, farsas e situações embaraçosas? Vale a pena!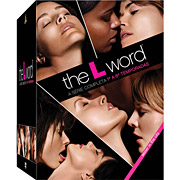 4º — The L Word
Deixe seus pudores de lado e conheça as lésbicas mais famosas de Los Angeles. A vida não é fácil para ninguém, mas quando se é lésbica, num mundo corporativo, capitalista e preconceituoso, é preciso enfrentar tudo com muita classe. As garotas dão um show de humanidade, de vida na série do Showtime que durou maravilhosas seis temporadas. Entre brigas, emoções à flor da pele, traições, separações, casamentos, amizade, abandono e sexo — muito sexo. "The L Word" marcou uma geração, fez nome e deixou muitos fãs órfãos quando encerrou em seu 70º episódio. É para chorar junto!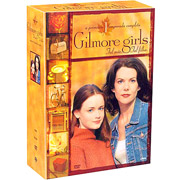 3º — Gilmore Girls
A relação mãe e filha é muito importante. Afinal, quando a mãe confia na filha e uma se torna a melhor amiga da outra, não há nada o que temer, não é mesmo? Essa é — parte — da história por trás de "Gilmore Girls". Lorelai se tornou mãe de Rory aos 16 anos e juntas, mãe e filha, viveram suas más decisões e causaram muitos conflitos (e muitas alegrias também) entre os moradores de Stars Hollow. Sentimos juntos as frustrações e as conquistas das garotas Gilmore e cada capítulo é revigorante.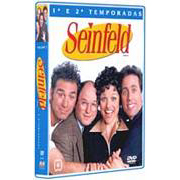 2º — Seinfeld
Imagine um seriado sobre o nada. Imaginou? Esse é "Seinfeld", a clássica série que fez nove temporadas de estrondoso sucesso nos Estados Unidos (e em muitos outros países, entre eles, o próprio Brasil). Para você ter uma ideia da abrangência do sucesso, o último episódio do seriado foi o terceiro mais visto na história da audiência americana, marcando 76.3 milhões de telespectadores. E só perde para "Cheers" e "M*A*S*H". Jerry Seinfeld, Jason Alexander, Michael Richards e Julia Louis-Dreyfus marcaram a história das sitcoms americanas e cada minuto é um tesouro.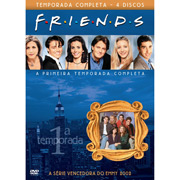 1º — Friends
Claro que os seis amigos mais queridos de Nova York não estariam de fora dessa lista (muito menos do 1º lugar). Qualquer fã de séries é amigo íntimo dessa turma que marcou uma geração de pessoas — e de seriados também. Rachel, Monica, Phoebe, Joey, Chandler e Ross são os amigos que todos gostariam de ter. Quem nunca sonhou em entrar no apartamento de Monica e Rachel ou andar no taxi de Phoebe? E que não chorou com o fim do programa em 2004. Com 52.46 milhões de telespectadores no 236º episódio, marcando o encerramento da série, "Friends" é o sonho de consumo de todos os seriadomaníacos.
Alguma série que valeria a pena entrar na lista? Monte sua lista nos comentários e vamos comparar.

Receba nossas publicações por e-mail:

DEIXE SEU COMENTÁRIO (VIA FACEBOOK)
Não tem Facebook? Use o formulário abaixo:
Quer ter sua foto ao lado do comentário? Cadastre-se no Gravatar!
ATENÇÃO:
Toda e qualquer mensagem publicada através do sistema de comentários não reflete a opinião deste site ou de seus autores. As opiniões enviadas através deste sistema são de exclusiva e integral responsabilidade dos visitantes que dele fizerem uso.